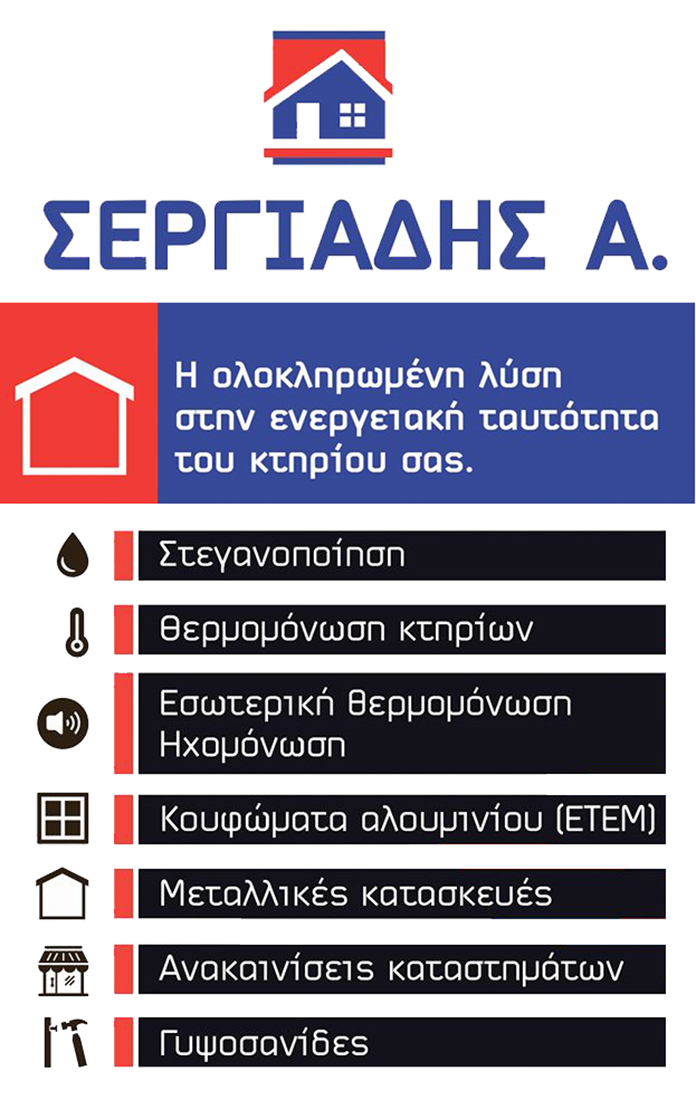 Sergiadis Apostolos
Aluminum Frames - Plasterboards - Iron Constructions -
Thermal facades - Electrical - Renovations - Drama


Our company "SERGIADIS A" which is based in the city of Drama and more specifically Ethnomartyron Pontou 79, has been active since 1998, in the field of metal structures, offering you constructions that are characterized by impeccable style and functionality.
The modern equipment of our facilities, gives us the opportunity to undertake various projects, but also the desired result in all aluminum or iron constructions, based on the static and architectural study of each project.
Always using quality materials, modern techniques and the passion for our work, we are sure that we will suggest you the best solution for your home or business. We provide immediate and functional solutions even in special constructions.
Our experienced craftsmen can cope with any project, taking care to fully satisfy even the most demanding customers. We always deliver every project we undertake according to the specifications you desire, at competitive prices and at the predetermined delivery time.